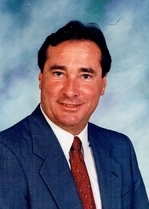 732-449-1555
732 449 1212 fax
732-259-4340 cell phone

georgez@jackgreenrealty.com
1225 3rd Ave
Spring Lake New Jersey, 07762
Receive Email Alerts from Me
Experience and Background 
Strong analytical, negotiation, and communication skills and attention to detail are just some of the reasons why George puts both Sellers and Buyers at ease during the Real Estate transaction.  With over sixteen years as a Sales Associate, George has handled multiple listings and sales in Ocean and Monmouth County.  George has also developed a unique database approach for Seasonal Rentals in the Spring Lake area which allows instant access to rentals that meet specific criteria.
Prior to Real Estate Sales, George worked as a Cost Engineer and Manager in the Federal Systems Division of IBM.  During that time, George managed Subcontractor cost negotiations for large Government procurement contracts.  After the Division was sold, George became a Management Consultant and later a Real Estate Sales Associate.  George now uses many of the same skills to manage the purchase or sale of property.
Internet and Technical Skills
George uses his technical skills, development and analytical tools, and the internet to ensure that the Real Estate Transaction is completed without complications or delays.  He provides knowledgeable analysis of property values and other information to achieve a fair purchase price or sell price of a property.
Affiliations
National Association of Realtors
New Jersey Association of Realtors
Monmouth Board of Realtors
Member of Monmouth/Ocean County (MOMLS) Multiple Listing Service
Member of Garden State (GSMLS) Multiple Listing Service
Education
Bachelor of Science in Industrial Engineering
Master of Science in Management Engineering
Real Estate Licensing 
George Zahodnick 's Listings