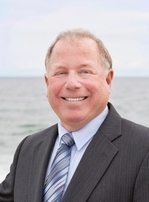 732-449-1555
732 449 1212 fax
973-713-0078 cell phone

irag@jackgreenrealty.com
510 Warren Ave
Spring Lake NJ, 07762
Receive Email Alerts from Me
Ira Ginsberg graduated Bernard M. Baruch College of the City University of New York in February 1974 with a BBA in Accounting. He attained his Certified Public Accountant accreditation in December 1978 and then worked in public and private accounting with worldwide firms for 15 years. Ira started his own CPA firm in October 1989 serving business clients for over 24 years.  
Currently a resident of Spring Lake, New Jersey - Ira decided to become a real estate agent so he could combine his passion for real estate with a chance to continue working with people, which he loves. His background in finance makes him an excellent choice for anyone who values the investment potential of the real estate market. 
Ira works at our Spring Lake office and is ready to serve clients for their real estate needs! When he isn't working he enjoys spending time with his wife, cycling, bowling and Sudoku puzzles.