Jack R Green, Salesperson/Owner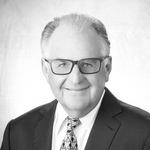 732-776-6400
732-776-6760 fax
201-650-3007 cell phone

jackrg@jackgreenrealty.com
72 Main Avenue
Ocean Grove NJ, 07756
Receive Email Alerts from Me
An industry trailblazer, Jack's real estate career has spanned decades while being on the forefront of environmentally sound construction, renewable energy and historic renovations. Focusing on innovative solutions for living, while emphasizing the importance of design and aesthetics, have been Jack's motivation in creating beautiful and balanced communities. Jack 's respect for, and understanding of the importance and value of strong communities, contributed to recognizing him as a leader holding many significant positions in every organization of which he has been a member.  
The Jersey Shore holds a special meaning for Jack.  For over 100 years several generations of Jack's family have spent their summers in Ocean Grove. Currently their full time home, Jack and his wife Val live in Ocean Grove and his two children and their families live in surrounding communities. Both children have joined Jack and Val as full time real estate agents. 
Jack has also been the recipient of the NJAR's Circle Of Excellence Award (R) for Real Estate in 2011, 2012 and 2013. 
COMPANIES
Jack Green Homes LLC – Illinois 1975 - 80
Jack Green Realty LLC – 1977 – 80
Jack Green Homes NJ – 1980 - 2013
Jack Green Construction – Ocean Grove, NJ 1999 - present
Jack Green Realty - Ocean Grove, NJ  2009 to present
CONSTRUCTION / COMMUNITIES / DEVELOPMENTS
Thorne Ledge Homes - Cherry Valley 1975 - 80
Creekside Condominiums 1976 – Passive Solar: Winner National Plywood Architectural Award
Green Mount Village 1979
Many Two and Multi-Family Homes 1981 - 94
Parkside Condominiums 1983
John Street Condominiums 1984
Tulip Gardens  1986
Morrow Memorial Church, Maplewood, NJ  1987 –  Historic Renovation
Orange Lawn Tennis Club 1988 - 89 –  Historic Renovation
50 East Main 1989
Tulip Village 1991
Ocean Grove Great Auditorium 1992 – 94 – Historic Renovation
Tulip Meadows 1994  – Recognized by the New York Times for being an Energy Efficient Community
Ocean Plaza of Ocean Grove  1994 - Winner of SAM Award – NAHB
96 East Main 1996
Young Grove Hall Retreat Center - People's Temple - Ocean Grove
Convention Hall - Asbury Park: Water Tower Project 2001 – Historic Renovation  Winner Golden Travel Award
South Bath Pavillion 2004 - Spring Lake , NJ
Pathway Condominiums 2003 / 2010- Ocean Grove
Epworth Manor 2005 / 2014
ELECTED / APPOINTED POSITIONS 
Board of Trustees, OGCMA - Ocean Grove, NJ - Member
Trustee Morrow Memorial Church, Maplewood, NJ
Head of Operations – OGCMA - Ocean Grove, NJ
Head of Finance - Ocean Grove, NJ
Executive Board - Ocean Grove, NJ
Chamber of Commerce, Ocean Grove, NJ - President
NJ State Approved Historic Builder
President Orange Lawn Tennis Club
Vice President -  Denver NAHB  1974
EDUCATION
Pennington Prep School:   1968 - 71
Trinity College:  1971 – 73
Denver University - Construction / Real Estate BA BS:  1973 - 75
#21935554 | Single Family Home